About Jay
Hello there! 
I'm Dr Jacqueline Allyson Dempster, founder of the iSuccess Business Academy and author of The Educational Entrepreneur: New Rules for Success in Marketing, Delivery & Growing Your Professional Services Business.
My career for the past 25+ years has focused on effective use of technology, initially in teaching & learning and later in business & marketing. I've worked in professional development, managed large-scale e-learning innovation projects and evaluated the success of digital change type programmes. After close to 15 years in direct sales, internet marketing, network marketing and consultancy, I've brought it all together by writing a book and creating the iSuccess Business Academy. 
My mission is to help self-employed, client-based service professionals to embrace their entrepreneurial spirit to grow & scale their practice and achieve success, whatever that means for them – more influence, more impact, more income.

My long term strategy has always been to leverage the consulting and coaching work I do one-to-one with my clients and I'm excited to teach & support others how being strategic, entrepreneurial and innovative can take a business to a whole new level.
But there's a huge difference with what iSuccess is about compared to other online training programmes and here's why…
1. As a consultant-coach: I believe it's education not information that brings about transformation – so our courses are not designed for a 'one-size-fits-all' mass audience, but focused on supporting you as a passionate and committed individual to find your inspired best path.
2. As an educator-marketer: I know it's teaching not selling that attracts & wins the best clients – so our courses are focused on helping you get the clarity and confidence you need to move forward, to create an authentic, vibrant & profitable brand and to deliver value to the specific tribe who are hungry for your help.
3. As an adviser-mentor: I know a lot of people who have done online courses, myself included, find them "heavy and grinding" and they just don't get the individual help they need. It can feel too remote & automated, your coach talks more than listens or there's a lot of group coaching that can feel impersonal or rather daunting – so with iSuccess, we offer one-to-one mentoring packages to compliment what you're learning and doing in the members area, so as to provide what's needed when it's needed. Your success is our success!
You want to use the insights, ideas and step-by-step guidance… great, just come join as an iSuccess member!

You want individual support… you got it, join as a Silver, Gold or Platinum level VIP member.

ALL the iSuccess modules incorporate tutorials and learning support materials: workbooks, planners and reflective exercises – so there's no reason you can't join iSuccess and just crack on with it. Or you could use the iSuccess resources as a basis for discussion with your own coach/mentor if you already have one, or in any networking and mastermind groups you belong to.
But if you're not part of a group, chances are you're feeling a bit isolated, overwhelmed, unfocused, unproductive, even panicky, trying to build your business alone – trust me I know, because I've been there …years wandering lonely as a cloud (from the beautiful poem Daffodils by William Wandsworth, defintely worth a read, I've added it to the end of this page for your convenience, cos I'm helpful like that 😉
So all I can suggest is you bite the bullet, grab yourself a Silver mentoring package and take us for a test drive for a month or two – come down from the clouds and experience the fabulous field of daffodils!
Joining at Silver, Gold or Platinum level, you'll not only get personal one-t0-one mentoring sessions with Jay, you'll automatically become a VIP member and join our flourishing Masterminding group. It's then up to you to continue, cancel or upgrade to Gold or Platinum level of support.
ALL our programmes run on a unique online learning + direct mentoring scheme so you can choose the individual support you need to fast track, move past blockades and achieve real tangible outcomes.
This blend of expert input helps you to:
get going with solid foundations – goals, brand clarity, business models
get momentum – move foward in a structured way
get unstuck – mindset, tech, overwhelm
get things done – productivity & accountability
get results – and know how to measure your success.
Our programmes support you to review, redefine, reinvigorate your business, to understand growth strategies, and to achieve your vision of what success means to you.
I've always been education-focused and results-driven.

Whenever I've started a direct sales business, whether I was promoting wellness, wealth management or personal development products, combining education and the internet always proved a powerful marketing strategy for me.
People who know me will tell you, I'm almost OCD about planning, process and efficiency… but I've found real success is not just about the mechanics of business, it's also about the intangibles – being able to release the reins a bit, cast out inner demons, find your passion again and focus on a long term vision of success.
For that, you need to get all the dimensions of your business in balance. iSuccess starts with building strong foundations, gaining that much-needed clarity and confidence in your direction of travel, then creating leverage through well-managed systems.
Sometimes you need to take a step back to take a big leap forward.
Becoming an educational entrepreneur is no longer the road less travelled for business growth, and internet marketing is today's secret sauce of successful service providers … put them together right and you will create magic …
Dedicated to your success!
Jay Allyson
Dr Jacqueline Allyson Dempster
BSc Hons (Aston), PhD (York), PGCE (Warwick)
FHEA, CMALT, ABM, FIOEE
AKA "The Merry Marketer" 😀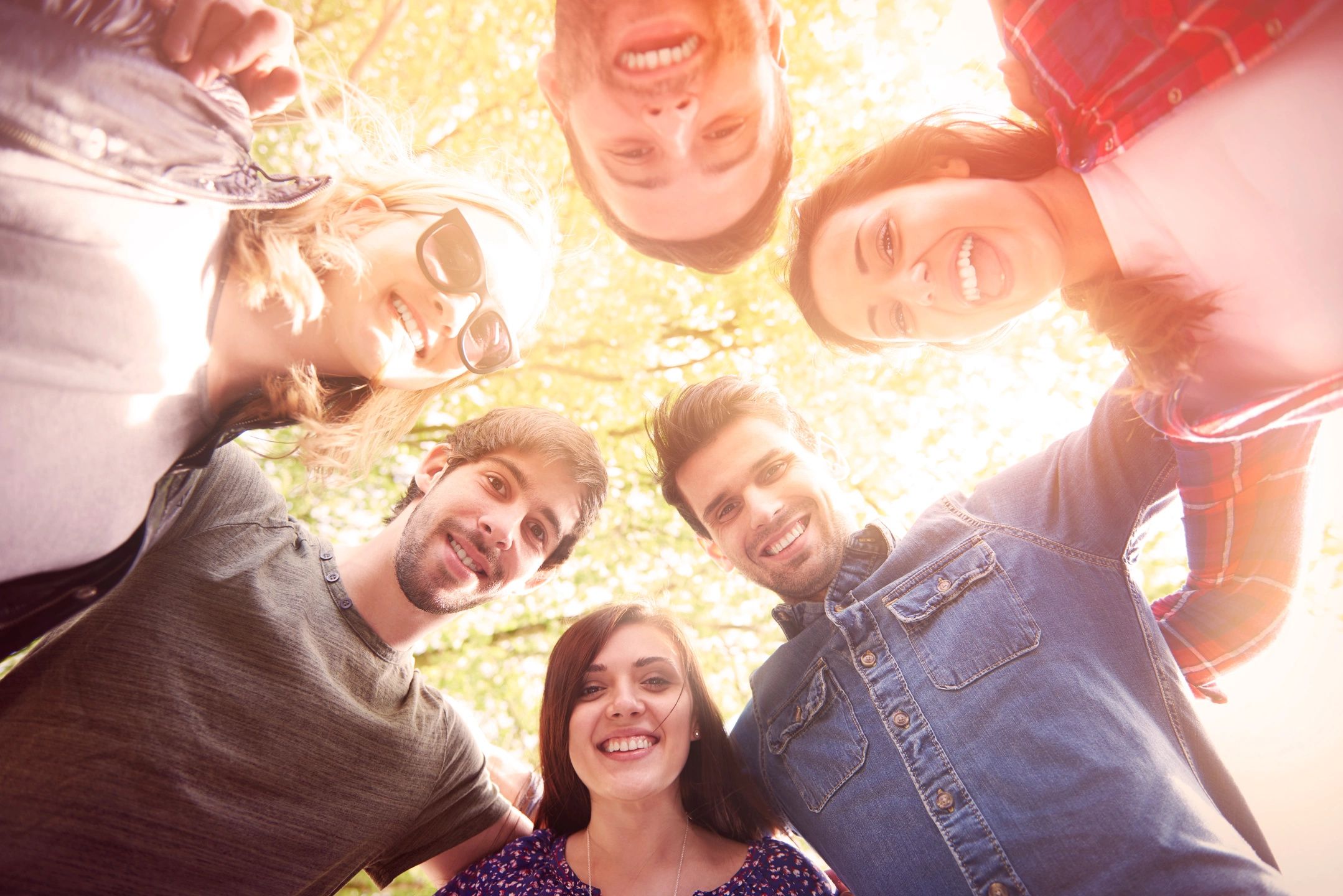 Our iSuccess programmes are all about empowering you to find your inspired path to a build a thriving business that you love, to take your influence, impact & income to the next level and leveraging your unique expertise in ways that bring you greater flexibility & freedom.
Who I work with
I work with consultants, coaches, therapists, health practitioners, trainers, designers and other experts – individuals and small partner firms – who have a vision and commitment to grow & scale their business, are unsure of best next steps to take but are ready to work in a focused, productive way to achieve the transformation they want for themselves and their business.

There's absolutely no reason you should stay stuck trading time for money, spinning your wheels on brand messaging or confused by all the different options for internet marketing.
The iSuccess courses are explicitly designed to improve the performance of your business and that means tangible outcomes. I help you gain the insights, inspiration & clarity over your business strategy and the confidence & belief to push forward to implement approaches that drive results for your success.

What is iSuccess?
iSuccess is my proprietary business growth tool. It helps ensure you design a marketing system capable of delivering a consistent flow of ideal clients willing to pay you premium fees for your services and programmes.
The 7-Dimensions for Success is what drives our curriculum. Our courses are designed to help you to clarify who you serve and what you do, to position, brand & price you & your business effectively in the market place, and to plan out a digital marketing system so you can implement a leveraged & lucrative strategy for growth.
Using this step-by-step formula to review your business plan, you can create a business that is purposeful, profitable, sustainable & scalable and achieve the influence, impact & income you deserve for the value you deliver as an expert.
Learn more about the wider vision, journey & insights that iSuccess brings in my forthcoming book "The Educational Entrepreneur – New Rules for Success in Marketing, Delivering and Growing a Professional Services Business."
Why I created iSuccess
The iSuccess Business Academy is both my vision and a vehicle for helping other consultant-coach type experts like you to find & follow your own inspired path to growing & scaling your business into a value-driven, digitally smart and lucrative enterprise.
In today's world of information overwhelm, it can be confusing knowing which is the best strategy for you as an individual and which tactics to choose from the plethora of shiny online tools. Because it really depends on what kind of business you want and what you want to achieve with it. Success means different things to different people, so there's not going to be one model, formula or silver bullet that will work for everyone. If you're currently feeling that other courses don't recognise you're an individual and you need help finding the sweet spots for your business, it's time to re-align, re-focus and re-affirm!
The iSuccess approach supports you to evaluate YOUR business (or business plan) against a defined set of characteristics of a successful business so you can more easily see and select what's right for who you are, what you do specifically and how you want to show up in your business – are you extrovert or introvert, are you active on social media or more of an author type, do you want to work one-on-one or with groups – because you don't have to follow what others do, there is a choice!
Business owners are increasingly looking for help with the mechanics of their business – strategy, structure and systems – yet also need the mental and emotional support you get from coaching. Dialogue is a critical component in performance improvement. If you want to close the gap between where you are now and where you want to be in your business, you need expert guidance, an empathetic listening ear and individual feedback on what you're doing in order to move your forward.
iSuccess is designed to develop your capability as a strategic entrepreneur – emphasis on the term strategic. We help you to build on your professional values and personal ambition, to develop your business skills and overcome internal blocks so you can make good decisions about which business models, personal development and marketing approaches will help you most to achieve your vision.
Creating learning plans, e-learning courses and mentoring programmes totally aligns with my personal values & beliefs about how to improve performance. I'm a big believer in telling not selling, and as importantly, teaching not preaching. This really suits the fact that:
(1) I really dislike the whole ethos of traditional selling, pitching and prospecting and prefer to focus on marketing that engages, educates and enrols clients gracefully into committed work with me; and
(2) I'm super dedicated to developing effective learning designs that my "students" enjoy and that help them get results, fast.
If you're fed up of courses that do not move you tangibly forward towards your business vision, then you need an environment that not only teaches you stuff, but also supports you to drive your vision, recognise your own worth and claim your success.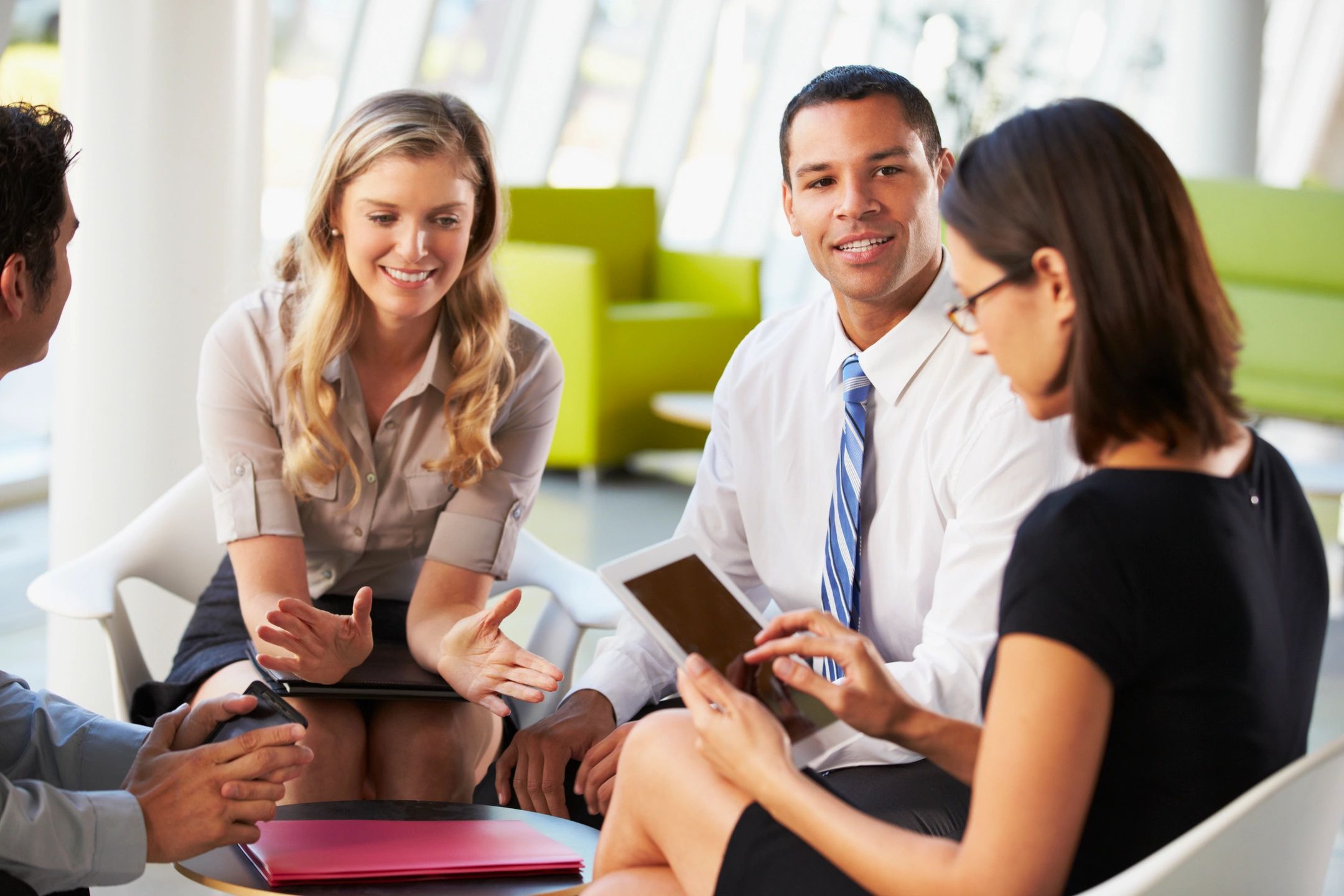 Open up the boxes to find out more about what you'll gain when you join iSuccess.
TEACHING & TOOLS
iSuccess
membership site provides you with valuable business and marketing education that I've specifically created to serve my ideal clients – ambitious expert professionals who:
Want to grow their business
Are willing to invest in their own development
Are committed to their own success.
You'll have access to my insights and expertise through the e-learning courses and resources (templates, checklists, planners) that I've created that will help you to design, plan, implement and evaluate business improvements and changes.
If you prefer to work step-by-step with mentoring support, our core signature programme or add-on mentoring packages will be right for you. And you'll have access to our community of practice through the Academy private Facebook group.
MENTORING & MASTERMINDING
Our
ACHIEVER and INSIDER VIP programmes
add on mentoring support to provide you with a closer level of my personal support and deeper coaching. You'll really benefit from this if you want to ground ideas, tackle overwhelm, avoid procastination, plan out your business model, overcome limiting beliefs and work through tech hurdles.
I work with my VIP clients one-to-one in "hybrid" mode as a consultant-coach & business mentor so you get exactly what you need when you need it, alongside some firm hand holding and accountability thrown in for good measure!
I run bonus trainings based on what's coming up for you … connection, collaboration, c0-creation!
COACHING & COMMUNITY
If you're signed up on our mentoring programmes, you'll get dedicated coaching support from Jay or one of her Strategy,  Marketing & Success Coaches to suit what you need as you journey through iSuccess.
But you will also gain immense value, inspiration & support from other iSuccess Business Academy members – a community of like-minded, heart-centred, service-focused & professional business owners working on their entrepreneurship, branding, product development, marketing and PR.
We have a dedicated, members-only Facebook group just for you. And if you're in one of our ACHIEVERS programmes, you'll also gain access to our VIP Mastermind Group, bonus expert trainings & resources.
Why join iSuccess?
As an iSuccess member, you can journey through our curriculum, courses & resources in a way that suits where you are in your business right now and what aspects you need help with in order to achieve success.
I believe there's a huge difference between information, training and education – so you won't just be given an e-book and left to figure out how to implement everything. There's structure & diagnostics, there's guidance & action taking, and there's accountability & feedback.
I believe that as a professional – consultant, coach, designer, therapist and other expert – who provides a premium service in your industry, you are amazingly awesome at what you do, even if it doesn't always feel that way when you're struggling to win clients and grow your business in what seems like an ever-competitive market place.
Some of the most successful business men and women I know are "heart-centred" entrepreneurs who like nothing more than using their expertise to be of service to others. While you may work in the passion zone, many expert consultants and transformational coaches don't always work in the profit zone and that can feel very frustrating when you know people really need what you do.
On top of that, often many of us have this feeling of being unworthy – some call an "imposter syndrome" where we think we just got lucky, others do it better, and we fail to acknowledge our unique value and the outcomes we help people to achieve.
I'm pretty sure whatever you've experienced along these lines, so I have too – that's why I totally understand the highs & lows and the need to just get clear on what you need to do – at iSuccess we're about mindset first, tactics second. With so much information and overwhelm on digital marketing, you long for someone to help you gain the clarity, direction and confidence you need to succeed – so we focus on strategy, skills, structure + support.
Because I know the entrepreneurial journey can be long, frustrating and challenging, I'm dedicated to assisting you towards your inspired path.
Our iSuccess education is uniquely designed to combine e-learning with optional 1-2-1 mentoring and a level of individual support you don't usually get with other online programmes. This means you will make tangible steps forward: learn, assess ideas, plan, get things done and make real strides to achieve the big vision for your business.
Membership of the iSuccess Business Academy is just £25 / month.

What does the iSuccess Curriculum cover?
I established the Academy membership site around 7-Dimensions of Success, a proprietary diagnostic system I've been using effectively for several years to support my face-to-face clients with typical business growth challenges.
iSuccess modules are categorised into three areas dedicated to your business growth & success – Foundations, Clarity & Leverage.
FOUNDATIONS, you'll go 'back to basics' (not as simple as it sounds!) to identify:
(a) your business strategy and profitable leverage points – some within and some out of your comfort zone!
(b) current limiting beliefs and barriers that keep you spinning, frustrated and overwhelmed – some in your head!
(c) critical elements in your marketing architecture – some familiar, some new!
From there, you can work step-by-step in a structured way through the CLARITY and LEVERAGE modules that span our 7-Dimensions for Success, or you can dip in and out to suit where you're at in your business right now. Either way, the courses are in effect "action learning projects" that will help you gain both the insights and implementation guidance so you can get things done and see results quickly.

Typically, people get stuck at key decision making points and need more understanding of and help with pushing through the mental and practical blockages, so we offer mentoring support add-ons to suit your needs in our most high value elements.

Deciding on a Business Model

Developing a Success Mindset

Identifying your Professional Brand Identity

Attracting and Enrolling Ideal Clients

Planning out your Positioning & Pricing Strategies

Creating Marketing Funnels & Systems

Streamlining, Automating and Team Work

Moving to Scalable Business Models

Developing Digital Products & Programmes
click the + button in the headers below to learn more
Foundations
The iSuccess Foundations course is a masterclass in strategy and mental preparation. It's a critical first step on the journey we'll take together where we explore and challenge perspectives on the principles for success as a strategic entrepreneur.
Our Clarity and Leverage programmes take a deeper dive into the why, what and how of growing & scaling your business. We use checklists, templates, worksheets and action planners to help you implement what you're learning.
You'll first aim to summarise the driving purpose behind what you do, consider your personal business objectives, current expertise & known obstacles, work on your unique value proposition, your expert system and the distinctive style & personality behind your business brand.
From there, you'll be guided to understanding ways to build out your marketing funnel that engages, educates and enrols your target audience, what's involved in packaging your expertise into an online educational product, workshop or service.
Once you have the pieces in place, we show you the operating processes and tools you need to systematise your marketing and scale up your business.
OUTCOME:
You walk away with clear objectives and roadmap for how you want to grow your business.
Clarity
Clarity modules focus on getting you crystal clear on your professional business identity, profitable niche market & brand messaging – including crafting your unique offer for the products and services you deliver.
Whether you're just setting up your own business or you're making a transition in your career or area of expertise, it can be hard to pin down who you are and what you do. We cover this in detail because it's a major cornerstone for all of your marketing and customer engagement.
Knowledge and capabilities can grow and evolve over our professional careers and life experience and we may feel our expertise is fragmented or needs a niche or label of some kind in order to market effectively to the specific audience we wish to serve.
Clarity is critical so you'll build on your work in Foundations to map things out – there's usually a fair bit of soul searching involved!
This introspection is super important work to closely (re)align your purpose and expertise with your ideal clients. You'll map out exactly what you can/will deliver, research profitable markets, establish how you can best position yourself as an expert. You're totally going to put the spotlight on what is your core business.
OUTCOME:
You'll finish with a coherent picture of your professional identity and clear brand messaging for your websites, products and services.
Leverage
Leverage modules are all about building a leveraged sustainable business – looking at your big vision, personal & financial objectives, creating branded programmes, creating marketing systems and implementing scalable operational processes for client quality management.
Leverage is for people who already have clarity or who have worked through the Foundations & Clarity programmes. There's not much to gain from implementing automated marketing systems if what you're systematising and scaling isn't clear!
Having a "system" for how you help your clients means you can deliver your expertise in different ways so that you can achieve greater reach and new streams of revenue.
When you combine automated marketing that is value-driven on the front-end with packaged programmes on the back-end, you have a streamlined process for engaging, educating and enrolling a consistent flow of clients. Your one-to-one, done-for-you and face-to-face work should be the premium-end of what you offer.
OUTCOME:
You'll end up with a clear client journey process to engage, educate and enrol new clients, identify your expert system and know how to turn it into a book and / or core "signature" programme to serve your target market and increase your influence, impact and income.
How much individual support will I get?
High achievers tend to prefer a more intensive approach to working with me so they can fast-track and guarantee their results within a specific timeframe. This is why I offer optional add-on mentoring packages to support you as you work through the iSuccess curriculum and progressively clarify, improve, leverage, grow & scale your business.
The ACHIEVER programme is designed to support you in a very personalised way, month-by-month providing individual 1-to-1 mentoring, consultancy and coaching to suit your needs, pace and life at any given time. We'll work closely together on the strategy, mindset, marketing and money aspects of achieving your business growth goals and vision of success.
You'll use the iSuccess Business Academy e-courses and resources to progress through three key phases that focus on achieving very specific results as you prepare for and implement your business growth plan.
Choose from Silver, Gold or Platinum programmes to choose the level of support you want to match your desired pace and current skillset. You can downgrade, upgrade, cancel or pause anytime to suit your needs and life.
SILVER
Monthly fee includes:
iSuccess Business Academy membership
45 min one-to-one mentoring session
Facebook mastermind group
Earns 2 Success Tokens / month
Start Foundations Today
GOLD
Monthly fee includes:
iSuccess Business Academy membership
2 x 30 min one-to-one mentoring sessions
Unlimited email / chat support
Facebook mastermind group
Earns 5 Success Tokens / month
Get Clarity - Click to Start Now!
PLATINUM
Monthly fee includes:
iSuccess Business Academy membership
3 hours of one-to-one mentoring sessions to suit the input you need
Unlimited email / chat support
Bonus VIP trainings & resources
Facebook mastermind group
Earns 10 Success Tokens / month
Get Leveraged - Click to Start Now!
What are Success Tokens?
Success tokens are part of our loyalty points scheme that you can redeem against further purchases. Success Tokens are earned when you purchase an ACHIEVER programme from the iSuccess Business Academy. You can use these to redeem against VIP courses, extra 1-to-1 coaching sessions or critiques on your plans, website, learning designs, marketing copy etc.
(Example: 10 Success Tokens = a 45 min 1-to-1 session, 20 Success Tokens = Website Review, 50 Success Tokens = Advanced e-Course or Masterclass.)
The iSuccess all-inclusive offer
12-WEEK "FAST TRACK" ACHIEVER PROGRAMME
ONE-OFF PAYMENT £2497
12-MONTH's ACADEMY MEMBERSHIP (worth £300)
9 flexi-hours of 1-2-1 mentoring sessions (worth £1800)

Bonus VIP training & resources (worth £800)

Unlimited email / chat support (worth £600)

Facebook VIP Mastermind Group (priceless!)

Earns 50 Success Tokens (worth £750)

TOTAL Value = £4250+
I wander'd lonely as a cloud
That floats on high o'er vales and hills,
When all at once I saw a crowd,
A host of golden daffodils,
Beside the lake, beneath the trees
Fluttering and dancing in the breeze.
Continuous as the stars that shine
And twinkle on the milky way,
They stretch'd in never-ending line
Along the margin of a bay:
Ten thousand saw I at a glance
Tossing their heads in sprightly dance.
The waves beside them danced, but they
Out-did the sparkling waves in glee: –
A poet could not but be gay
In such a jocund company!
I gazed – and gazed – but little thought
What wealth the show to me had brought.
For oft, when on my couch I lie
In vacant or in pensive mood,
They flash upon that inward eye
Which is the bliss of solitude;
And then my heart with pleasure fills
And dances with the daffodils.
William Wandsworth