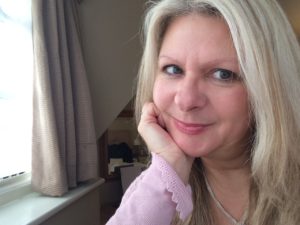 D

rive your

V

ision.
O

wn Your

W

orth.
C

laim Your

S

uccess.
Hi, I'm Jay Allyson – business strategist, marketing enthusiast, educational entrepreneur & founder of the iSuccess Business Academy.
I work with ambitious, value-driven service-focused professionals who want to flex their entrepreneurial muscles so that they can grow & scale their business.
If you're looking for a step-by-step strategic plan to increase your reach, impact & profitability as a consultant, coach, therapist or other expert service provider – and you're willing to develop the success mindset to achieve it – join me in iSuccess for breakthrough marketing and service delivery solutions.
Jay Allyson
Dr Jacqueline Allyson Dempster
BSc Hons, PhD, PGCE, CMALT, FIOEE
Be
INDEPENDENT



Are you just setting up your own business as an independent, self-employed consultant or coach or other expert service provider, and you're looking for guidance on all the moving parts, what to do first, second etc, so that you can start on the right foundations and gain momentum fast?
Be
INSPIRATIONAL
Are you already in business yet doing too many diverse things for different clients, and you want more clarity on your professional identity so you can create a clear & cohesive brand message, position yourself better in the market place and attract more ideal clients?
Be
INNOVATIVE
Are you looking to move beyond trading time for money with one-to-one client work and want support to create packaged products and programmes so you can build multiple steams of income from your expertise?
 "It's hugely liberating to have someone to talk to who knows how to help you detangle the mass of spaghetti in your head so that you can stop spinning ideas round & round and get clear on strategy and develop a tangible action plan to take forward."
"

Thank you so much, I really enjoyed it [the session] and learned a lot. Your questions and insights were very helpful to me. Can't wait to see how your course evolves.

"
Rebecca Cuevas
I came away from the session with huge insight and clarity. I'm already coming up with inspired ideas to improve my business. Thank you very much Jay, I'd definitely recommend you! Marléne Rose Shaw