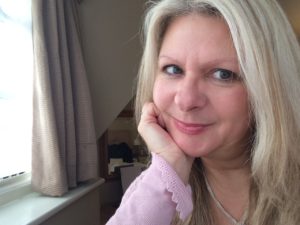 D

rive your

V

ision.
O

wn Your

W

orth.
C

laim Your

S

uccess.
Hi, I'm Jay Allyson – business strategist, marketing enthusiast, educational entrepreneur & founder of the iSuccess Business Academy – a supportive online learning environment full of ideas, insights & inspiration for ambitious professionals who need more strategic marketing to grow & scale their business.
I work with committed, value-driven, service-focused entrepreneurs who need help creating their digital brand, building profitable websites and developing online programmes.
I help people to get the clarity they need to attract more & better clients and leverage their expertise through high value education products.
If you want to increase your reach, impact & profitability as a consultant, coach, therapist or other expert service provider – and you're willing to develop the success mindset to achieve it – come join us in iSuccess and get the breakthrough strategies you need to succeed.
Jay Allyson
Dr Jacqueline Allyson Dempster,  BSc Hons, PhD, PGCE, CMALT, FIOEE
Owner/Managing Partner at Belanda Consulting LLP

Author of The Educational Entrepreneur – How to Build, Brand, Market & Grow Your Professional Services Business in the Digital Age

INDEPENDENCE



Are you just setting up your own business as an independent, self-employed consultant or coach or other expert service provider, and you're looking for guidance on all the moving parts, what to do first, second etc, so that you can start on the right foundations, attract and win clients and gain momentum fast?
FOUNDATIONS is the place for you.
INSPIRATION
Are you already in business yet doing too many diverse things for different clients, and you want more clarity on your professional identity and core business, so you can create a clear & cohesive brand message, position yourself better in the market place and attract more ideal clients?
CLARITY is your starting point.
INNOVATION
Are you looking to move beyond trading time for money with one-to-one client work and want support to design and deliver digital products & programmes so you can create high value educational products, build multiple steams of income from your expertise and take your business to the next level of influence, impact & income?
LEVERAGE is where you need to focus.
Get the Insights, Invigoration & Implementation Support you Need


The
iSuccess Business Academy
is both my vision and a vehicle for helping you as a professional expert to find & follow your own inspired path to building a business that is on-purpose, on-message, on-the-money and achieves the influence, impact and income you want to feel successful.
iSuccess is designed to move you forward as a strategic entrepreneur – emphasis on the term strategic.
I love strategy – when you're clear on strategy, you can build anything.
I take a holistic approach to business architecturing – there's the inner foundations, the design elements & the outer structural elements.
I want you to feel the joy of knowing who you are & who you're meant to serve – some people have lost that and feel alone & confused.
I want you to build a business golden-threaded with all the richness of your unique vision, personality & attributes!
Through iSuccess, I'm excited to provide an environment where you can hone in on your individual core values & what drives you to do what you do, where you can develop your business skills, understand how internet marketing can work best for you, overcome internal blocks and really fly high.
With the right insights for your strategy, mentoring for your decision points and support to implement your plan, I know you're going to come up with right model, platforms and style of business for you – how to get what you want and want what you get – that's success!
In today's world of information, it's vital you have access to educational, emotional and practical support so you can journey at the pace you want from where you are now to where you want to be. With iSuccess, you will be able to identify and improve the critical elements of your business that lead to building a value-driven, digitally smart, sustainable & profitable enterprise.
The iSuccess curriculum is designed around your specific professional, personal and business development needs. iSuccess Business Academy members have access to focused e-learning with optional levels of individual one-to-one mentoring plus the support of a community of practice – a group of like-minded business owners committed to pushing their businesses forward – everything you need to succeed.
iSuccess is business coaching with a twist – so let's start with you …
Book a Discovery Session with Jay
This 30 minute consult is complimentary and completely without obligation – it benefits us both to make a new connection, learn more about each other, and I promise I won't try to sell you anything!
I'll ask you about yourself, your business, your goals and current challenges, and with your permission I'll tell you a little more about iSuccess, Academy membership and the ACHIEVER programme if I think it's something you could benefit from now or in the future.
 "It's hugely liberating to have someone to talk to who knows how to help you detangle the mass of spaghetti in your head so that you can stop spinning ideas round & round, get clear on your best strategy and develop a tangible action plan to take forward."
"

Thank you so much, I really enjoyed the session and learned a lot. Your questions and insights were very helpful to me. Can't wait to see how your course evolves.

"
Rebecca Cuevas
I came away from the session with huge insight and clarity. I'm already coming up with inspired ideas to improve my business. Thank you very much Jay, I'd definitely recommend you! Marléne Rose Shaw
iSuccess Business Academy membership is opening soon ... so exciting!