SHOW NOTES FOR THIS EPISODE
If you're feeling the end of summer blues, I hear you. I'm noticing my mood is lower than usual. It can be challenging with our social and work interactions to rise above it.
The end-of-summer blues is a real thing. It aligns with our 5 element personality types too – fascinating stuff! The change in temperature, light going from summer into fall (autumn) can affect us more than we realise. It marks the end of a season filled with warmth, sunshine, and outdoor activities and the start of shorter, darker days and more time indoors.
As you might be feeling a little of this too, I thought I'd drop you a checklist to share some ideas on how to cope with the end of summer blues – prevention and treatment 🙂
In this impromptu episode, I share some strategies you can use (one or all of them!) to cope with the end of summer blues and transition smoothly into the new season.
FURTHER RESOURCES & SUPPORT
Listen to Episode 25 How to Avoid Entrepreneurial Burnout and Achieve Work-Life Balance
Free 5 Element Personality Archetype Quiz (scroll below the home page header to see the opt in to get this)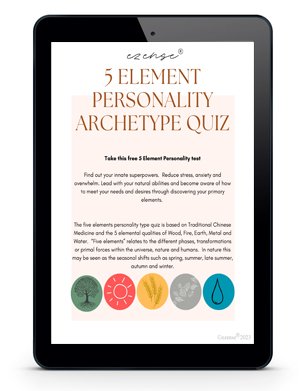 If you want to dive into this more, I fully recommend 'Foundations of Seasonal Living' six-week online program with practitioner mentor Jo Hafey, covering the 5 element personal archetypes and how to embrace seasonal living to feel good all year round.
Jo is a 'seasoned' (pun intended!) practitioner mentor who's expertise is in embracing the ancient oriental wisdoms of traditional Chinese medicine and combining this with modern Western science through education. Her teachings are incredibly enlightening and empowering. 

Book a Discovery Session with Jay
This 30-minute session is complementary and completely without obligation. Together, we work out the key dimensions of your strategy and/or sales process that are the likely bottleneck for growth in your business. And from there, we can figure out what kind of support available in the iSuccess Business Academy best suits your time, pace & budget. Our membership and mentoring pricing is totally transparent and super flexible 🙂
Apply for Your Free Consult Today